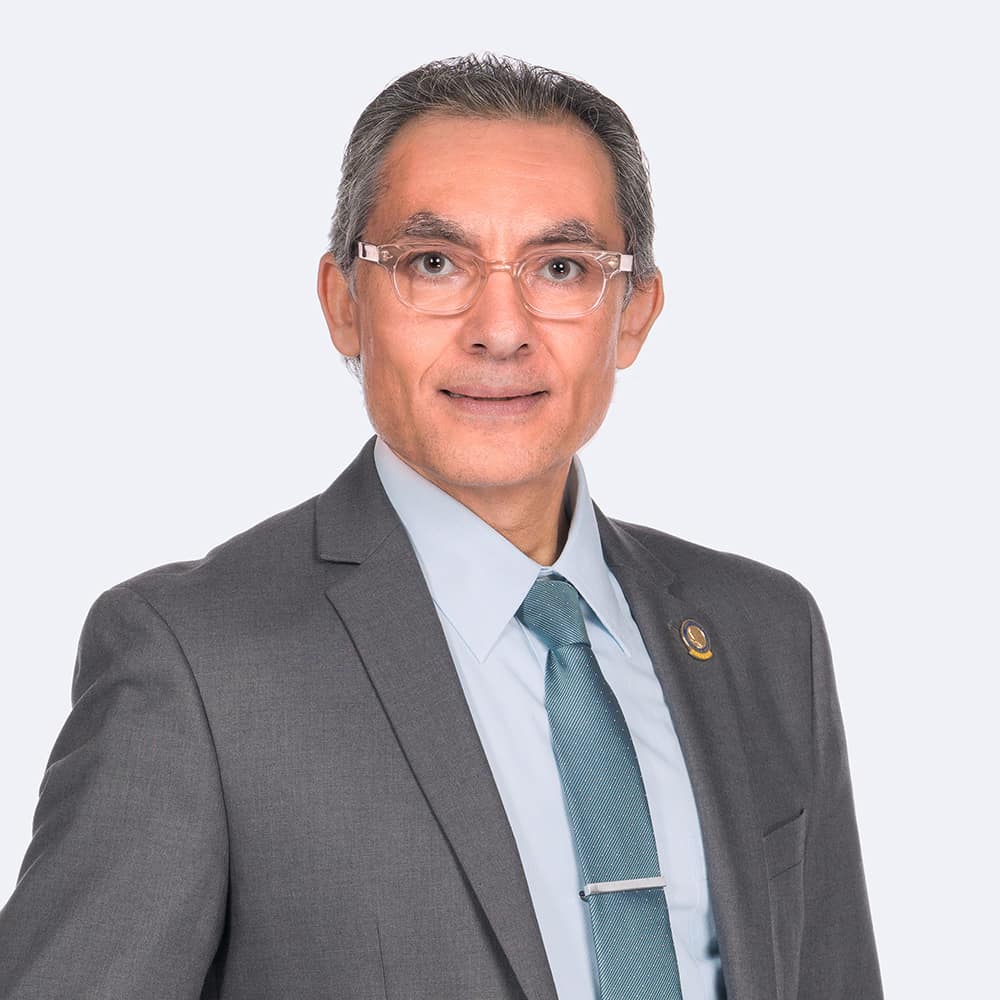 Bert Zarb
Daytona Beach Campus
Academic and Development Committees
Career Highlights
Why not try adjunct teaching at Embry-Riddle? That thought occurred to Accounting professor Bert Zarb while working as a certified public accountant (CPA) in Ormond Beach, Florida. It sounded interesting and he felt he could bring what he had learned in the field into the classroom. But when Zarb came to the university to be interviewed, he wasn't expecting what happened next.
"They had me teach a class and to my surprise, offered me a full-time job," he said. "That absolutely floored me." After 12 years of professional experience as a CPA in public and private accounting, auditing, taxation and business management for not-for-profit and for-profit organizations, it's not surprising that Zarb could be ready for anything.
His impression of Embry-Riddle was positive from the start. "I first came here as a visiting instructor and the welcome was absolutely wonderful and very friendly," he said. "There's passion, all the way from the Board of Trustees to the staff. It's encouraging and it's invigorating."
Forging a Path to the Future
Zarb has a Doctorate of Business Administration in Accounting from Argosy University, Florida, an MBA in Accounting from the University of Central Florida, and a Bachelor's degree in Accounting from the University of Malta. He is currently a professor of accounting and he chairs the Department of Economics, Finance and Information Systems. He has contributed to the College's steady growth since he was hired in 1998—at a time when there was only a department of business, and no colleges.
In the years since, he has served as Faculty Speaker at the Daytona Beach Campus. Born in Malta, Bert is a licensed CPA in Florida and Georgia and a chartered global management accountant. He ran the study abroad program in Paris, France, for several years.
While teaching a range of financial, management and international accounting courses, Zarb has remained inspired by his students. He says his greatest satisfaction if helping them and seeing them become successful.
Whenever potential students or their parents ask him why students should come to Embry-Riddle, the answer is easy. "If you have a passion for aviation, especially in the business area, you're going to find a job," he said. "We have a very high placement rate in the College of Business at the Daytona Beach Campus. We've got students who are on their way to jobs with starting salaries in the high five figures."
As the university prepares to enter its centennial year in 2026, Embry-Riddle's future is bright because its academic foundation is strong, according to Zarb. "In the past 20 years, I've seen so much progress in the curriculum and in the quality of the delivery and passion of the faculty."
Moreover, Embry-Riddle is entering a new era of research and innovation that will redefine an already outstanding reputation.
"We are at the cusp of going from a traditional teaching institution to a research institution," he said. "We're exploring new territory, while using the past to forge a path to the future. Along that path, we've introduced doctoral programs across the four colleges. That is definitely a feather in our cap and it strengthens our position as a burgeoning research institution."