Hunter Langemo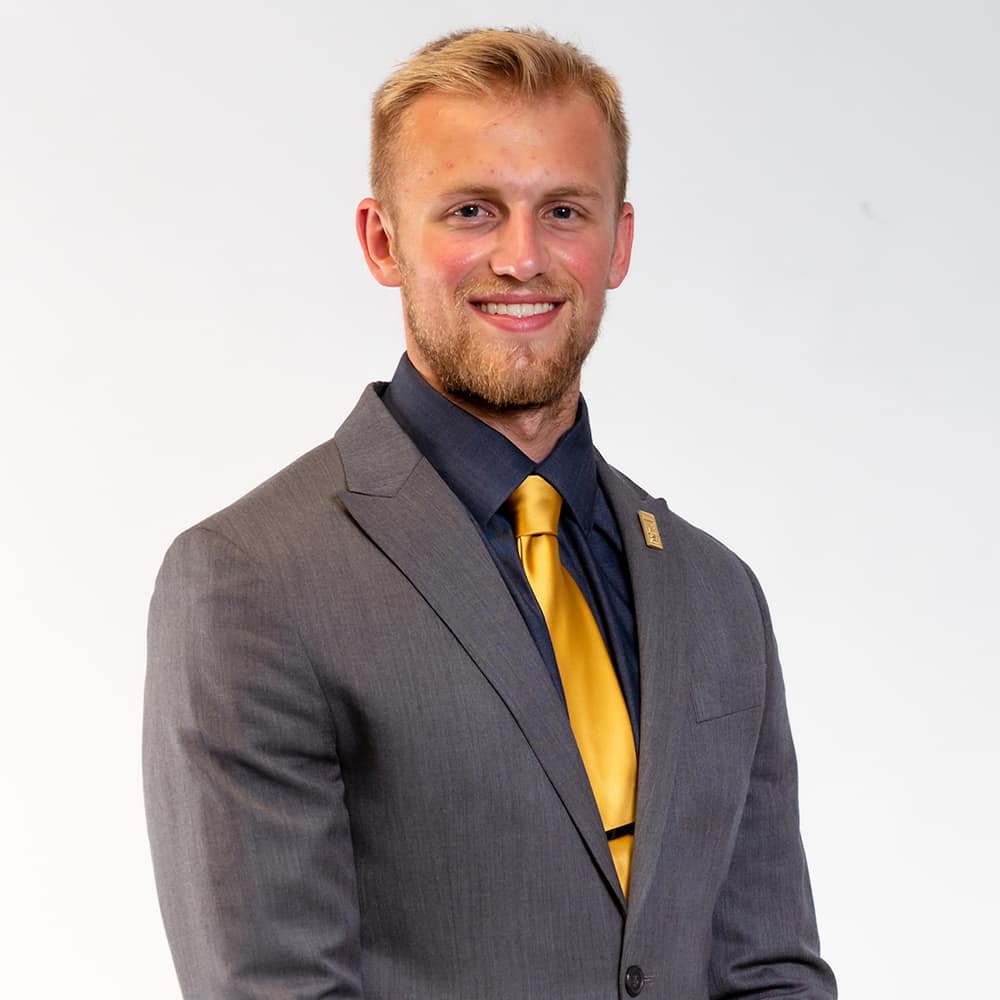 Hunter Langemo
President, Student Government Association - Prescott Campus
About Hunter
Hunter Langemo represents the Prescott Campus. Originally from Olympia, Washington, Hunter is a junior with a double major in Aerospace and Mechanical Engineering with concentrations in Astronautics and Propulsion. He is also on the leadership track of the Honors Program.
Hunter is an experienced leader who previously served as Treasurer of SGA at Prescott. He also serves as a campus academic mentor for the College of Engineering at Prescott.
A job with the U.S. Department of Defense awaits Hunter upon graduation. He is the recipient of the DoD SMART Scholarship. During the summer of 2021, he completed his first internship with the Missile Defense Agency in Huntsville, Alabama. He plans to intern there each summer until he graduates.
Serving in student government during the challenges of the Covid-19 pandemic was a valuable learning experience for Hunter, as he worked with SGA to help students feel supported and connected even when they were not physically together on campus. During his run for the presidency, he championed strong Title IX support for students, more access to mental health resources (including events focused on alternatives such as yoga and mindfulness) and increased outreach and communication between students, SGA and campus leadership. He is also interested in expanding SGA services and student discounts from area businesses, adding to the University 101 curriculum and developing a webpage to keep students up-to-date.