Jim Myers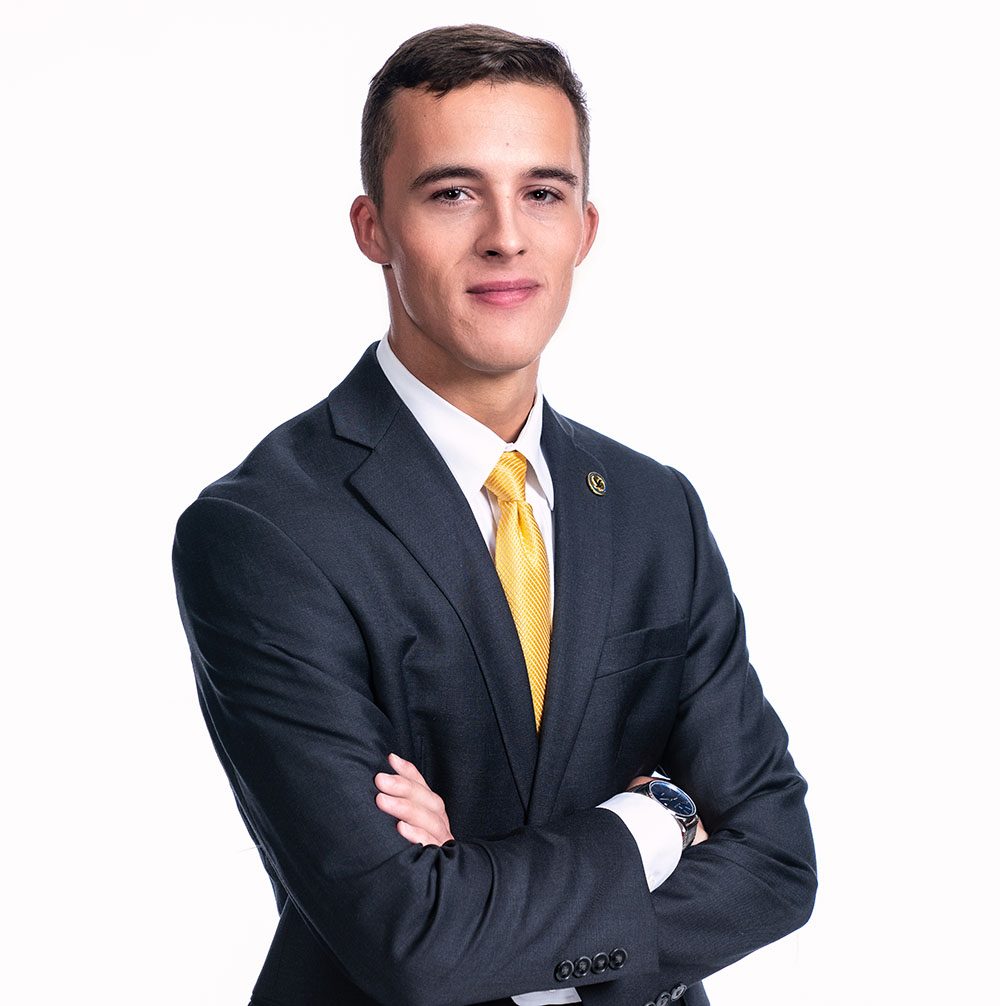 Jim Myers
President, Student Government Association - Daytona Beach Campus
About Jim
Jim Myers is the SGA President on the Daytona Beach Campus. He is a junior studying Aviation Business Administration with a concentration in Supply Chain Management. Since arriving to campus in the fall of 2018, he has worked for Career Services and Campus Safety.
As a freshman, he landed an internship doing Government Affairs for the Experimental Aircraft Association (EAA) in Oshkosh, Wisconsin. This internship allowed him to work with the FAA on policy and to advocate for the experimental aircraft community. This summer Jim interned with Boeing Defense, Space & Security as a Procurement Agent involved with the F-15 and F-18 programs.
Jim spends most of his time on campus working in the Student Government Association (SGA) on projects to improve the campus. He previously served as a College of Business Representative and on the Progress Committee.