Johan Restrepo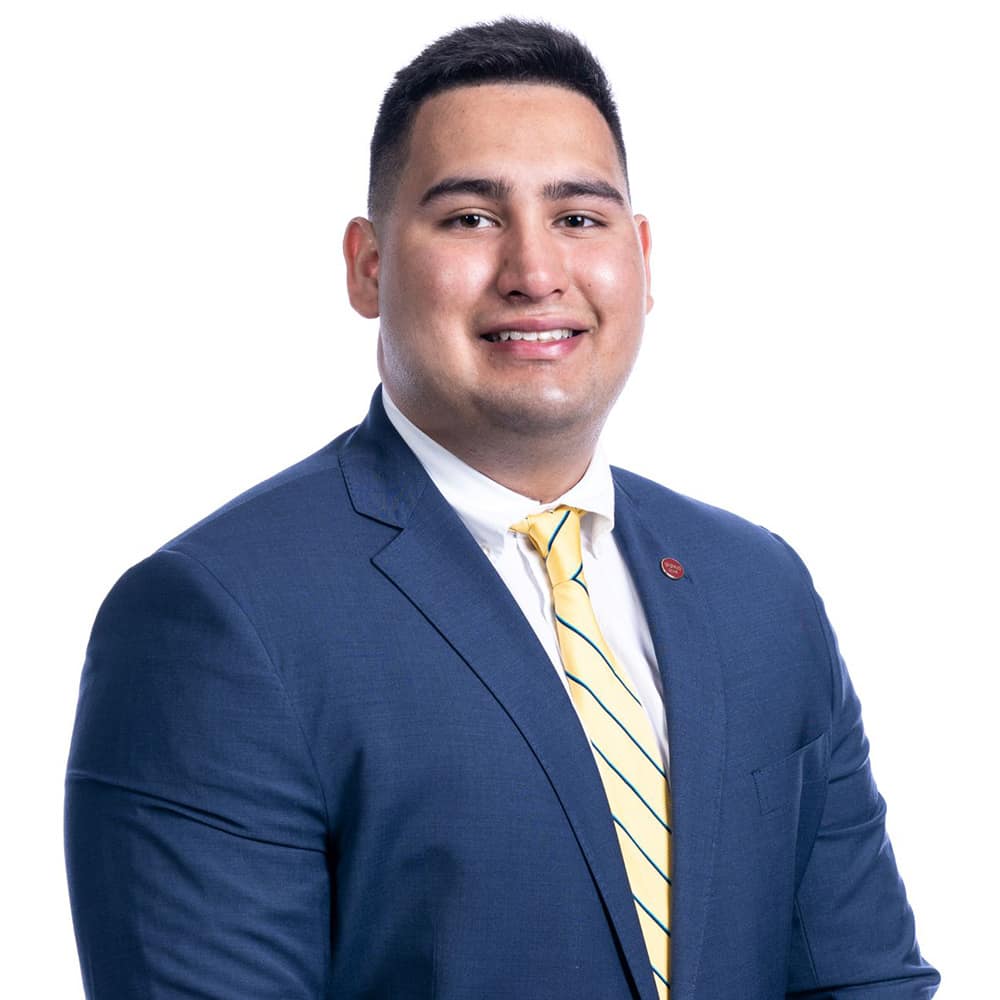 Johan Restrepo
President, Student Government Association - Daytona Beach Campus
About Johan
Johan Restrepo represents the Daytona Beach Campus. He will graduate in 2022 with a degree in Global Conflict Studies – Arabic Language and Military Science. In addition to his role as SGA president, he is also president of the Pi Kappa Alpha fraternity, which he credits with giving him invaluable experience as a scholar, leader, athlete and gentleman. The fraternity has recognized him as Pike of the Month.
Johan founded and served as two-time president of a dance marathon at Embry-Riddle that raises awareness and support for the Children's Miracle Network. The organization's goal to change the future of kids' health in a fun and interactive way is close to his heart. The year Embry-Riddle introduced its marathon, the fundraiser ranked in the top 10 as a first-year program.
The boldness of launching a new program representing a national organization came naturally to Johan, who sees the value of taking calculated risks. "There is no greater danger than playing it safe," he says. This optimism is very much in keeping with how he sees his presidency. "Take risks and take chances. We want to give you the tools to get to the next level and watch you succeed. For us, the sky is just the point of view!"
Johan says he will work to create an environment where all Eagles gain a love for their alma mater. "My goal is to put Embry-Riddle students and organizations on the map, so we are recognized as pioneers in engineering, innovation, leadership and technology. I want all students to graduate and leave with not a single regret, but be motivated more than ever to come back and visit."
"We're all we got, we're all we need," is his favorite quote and operating philosophy of pride balanced with mutual support. "It doesn't matter if you are a student with Daytona, Prescott, Worldwide or Asia. We are all one university. We're all Eagles."