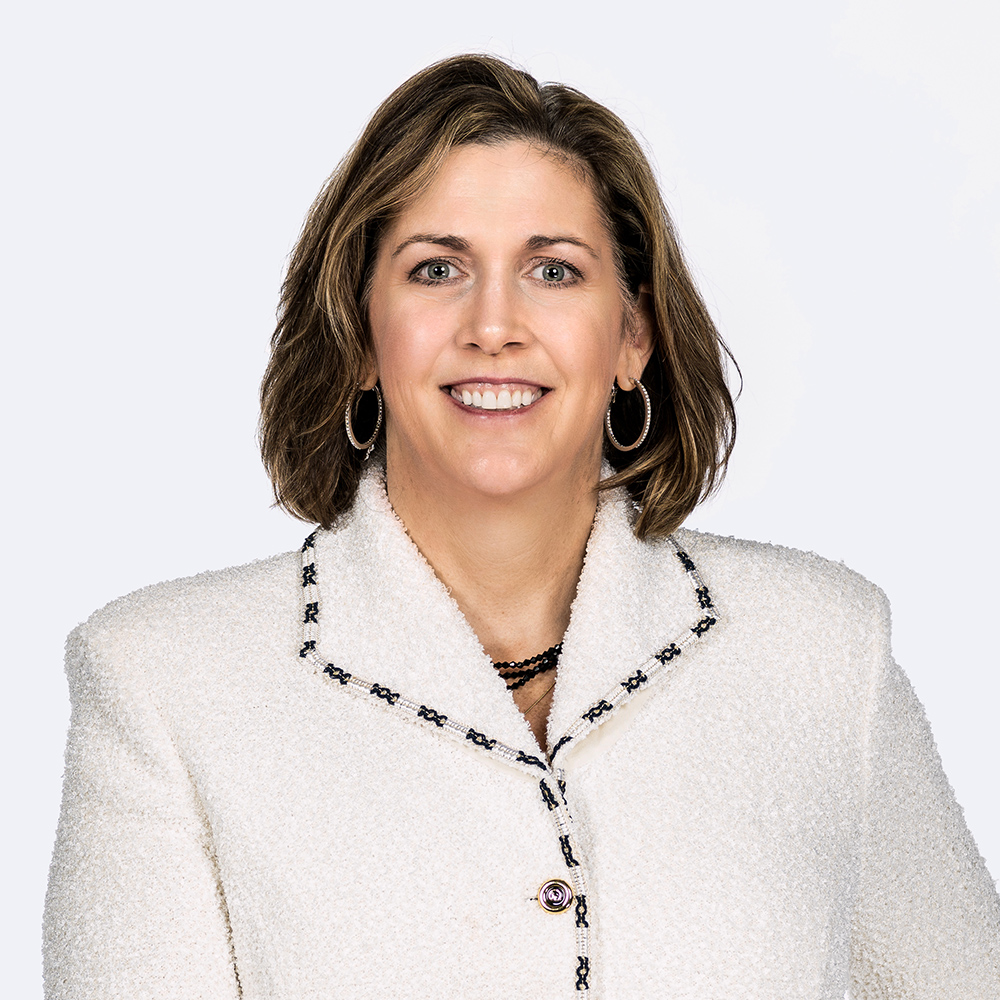 Kelly George
Worldwide Campus
Academic Committee
About Kelly
How do economists find their way to Embry-Riddle's Worldwide Campus? Not necessarily by the numbers. When Economics Professor Kelly George was newly married to a Navy man, she found herself stationed at China Lake, California, halfway between Sequoia National Forest and Death Valley. It was a remote place, to say the least.
"I was at an officers' wives club meeting, and the woman next to me said, 'So what did you do beforehand?'" George recalled. "I said I was an economist at the Federal Reserve." Then things began to get interesting.
Her new acquaintance, who worked at Embry-Riddle Worldwide, happened to be looking for an economics professor and wondered whether George had ever thought about teaching. Armed with a master's degree in economics from Southern Methodist University, George said, "I was the only nerd in the corner who had the requirements and certifications for teaching."
Students Inspire Her
Early on, George found inspiration from Embry-Riddle students. "When I see the light click on and they open a door they never knew was there, that's what makes it worth it all," she said. "I tell them, once you're my student, you're my student forever."
She means it.
One student, she recalled, grew up in a tough neighborhood, with a single mom. He met his father for the first time at a police station, where his dad gave him an ultimatum. "You're either going to the Marines or to jail. Pick one." The student chose the Marines and went on to enroll and graduate from Embry-Riddle.
"He was at my house for dinner when he got a call from an employer," George continued. "I helped negotiate his salary from my dining room table. He said, 'I used to think I wouldn't make it. I used to think if only I could make $100,000 a year … and hey, I'm already 80 percent there!'"
Twenty years after becoming a teacher, George said she still loves the classroom. "A lot of students glaze over when they hear economics and statistics," said George, who has a doctorate from Embry-Riddle and is on the economics faculty. "But I can give them skills they'll need throughout their lives."
Her students and colleagues agree, honoring her with repeated Faculty Member of the Year and other awards for teaching, classroom leadership and research.
Top Return on Investment (ROI) and Industry Growth
George is proud of the university's rankings. When you look at all the money students are spending, she explained, it's great to be able to say that the Wall Street Journal has listed Embry-Riddle No. 16 in annual ROI among "Best Private Colleges for Return on Investment."
George said she's always recruiting, and she tells prospective students that job prospects are great. If she's talking to a woman, she explains that women are very underrepresented in this industry, so a smart female, trained in the aerospace industry, will find job prospects even greater.
In explaining why a degree from Embry-Riddle is a good investment, George said she emphasizes the value of the institution. "I pull out the ROI reports," she said. For example, the 2017 PayScale College Salary Report ranked Embry-Riddle's Prescott Campus number 1 in Arizona, the Daytona Beach Campus number 2 in Florida and the Worldwide Campus at No. 7 in highest median salaries for alumni with a bachelor's degree.
The growth in the aviation and aerospace industry offers Embry-Riddle its biggest opportunity, George believes. "We have to keep in step with the industry, keep facilitating our relationships with industry leaders, so when they get a resume from an Embry-Riddle graduate, they put it in the right pile."