Mayer Sng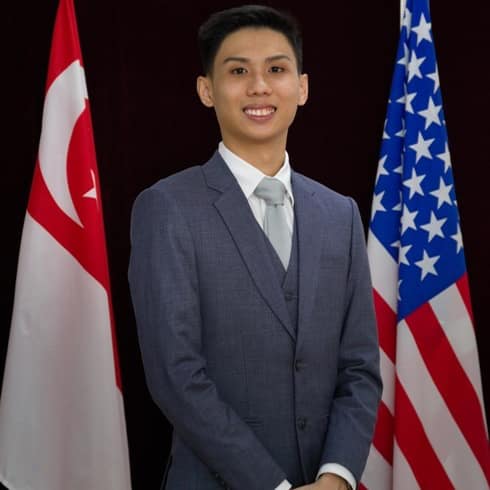 Mayer Sng
President, Student Government Association - Asia Campus
About Mayer
Mayer Sng is the sixth President of Embry-Riddle Asia's Student Government Association (SGA). He represents the interests of all students on the Singapore Campus. He is inspired to elevate recognition of Embry-Riddle as a top aviation educator that delivers an unforgettable college experience.
Mayer is in his junior year and will graduate with a Bachelor of Science in Aeronautics. In 2018, he earned a diploma in Aerospace Engineering from Republic Polytechnic. He earned certification by FAA as a private pilot, with more than 90 hours of flight and 10 hours of solo flight. He completed two years of mandatory national service in the Republic of Singapore Air Force as an air defense weapon operations specialist and attained the rank of 3rd Sergeant. His military recognition includes Best Airman of the Month and a safety letter of commendation.
Beyond the campus, he hopes to involve students in volunteering through a variety of community involvement projects. He also wants to engage every Eagle within the Embry-Riddle Asia family, including local and international students, through different events, using online platforms such as Zoom and Discord.
Mayer hopes to become an airline pilot. In his free time, he enjoys scuba diving, traveling and plane spotting. He is an active member of several campus organizations, including the Virtual Flying Club, Football Club and Ten Pins (bowling) Club.