Melea Tucker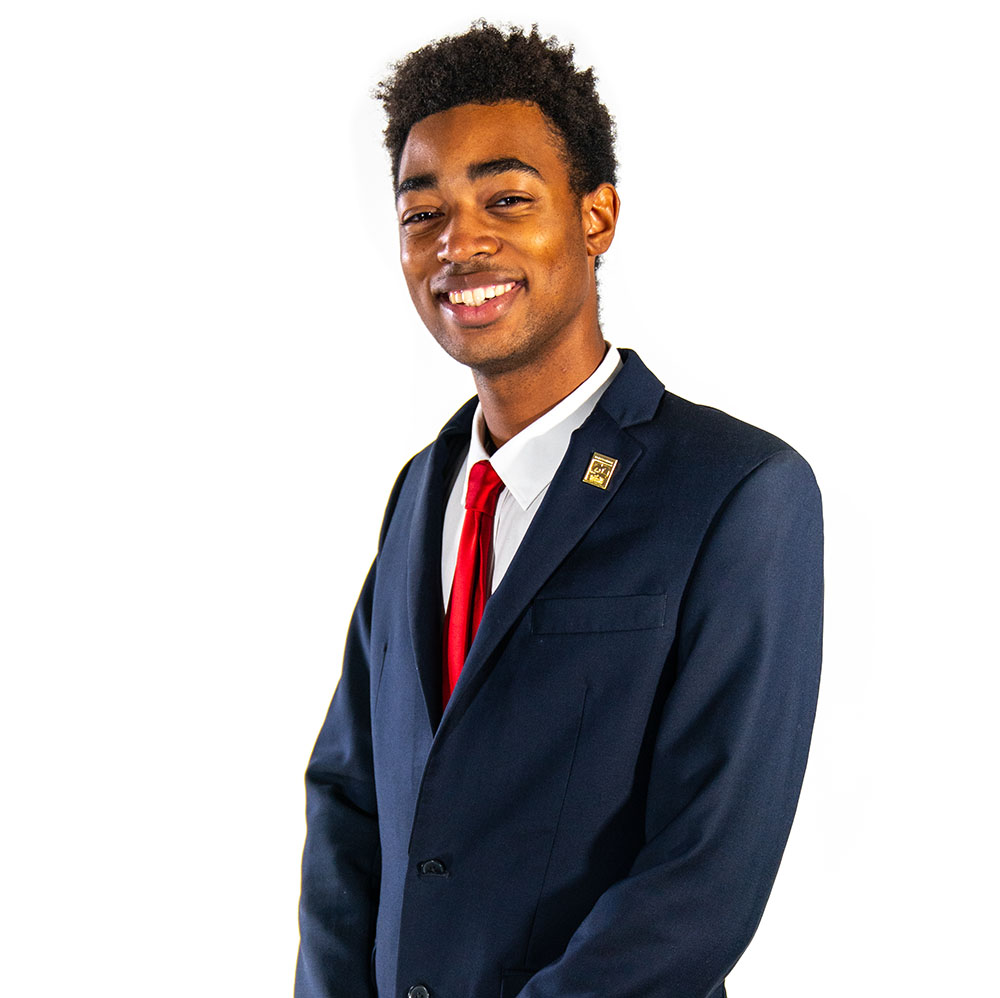 Melea Tucker
President, Student Government Association - Prescott Campus
About Melea
Melea Tucker is the SGA President on the Prescott Campus. He is a senior who plans to graduate in the fall of 2021 with a degree in Global Security and Intelligence Studies with a concentration in intelligence. Melea is minoring in Arabic and Middle Eastern Studies and International Relations.
Melea has served in leadership positions on the Prescott Campus before joining SGA in the fall of 2019. He served in two positions as a founding officer in the Black Student Alliance Association (BSA). In the spring of 2019, Melea ran for Vice President of SGA for the 2019 – 2020 school year.
During the summer of 2019, Melea landed an internship at the Houston Police Department in the Special Victims Unit – Child Sex Crimes. During the summer of 2020, he is taking summer classes and prepping for his SGA presidency in the 2020-2021 academic year.