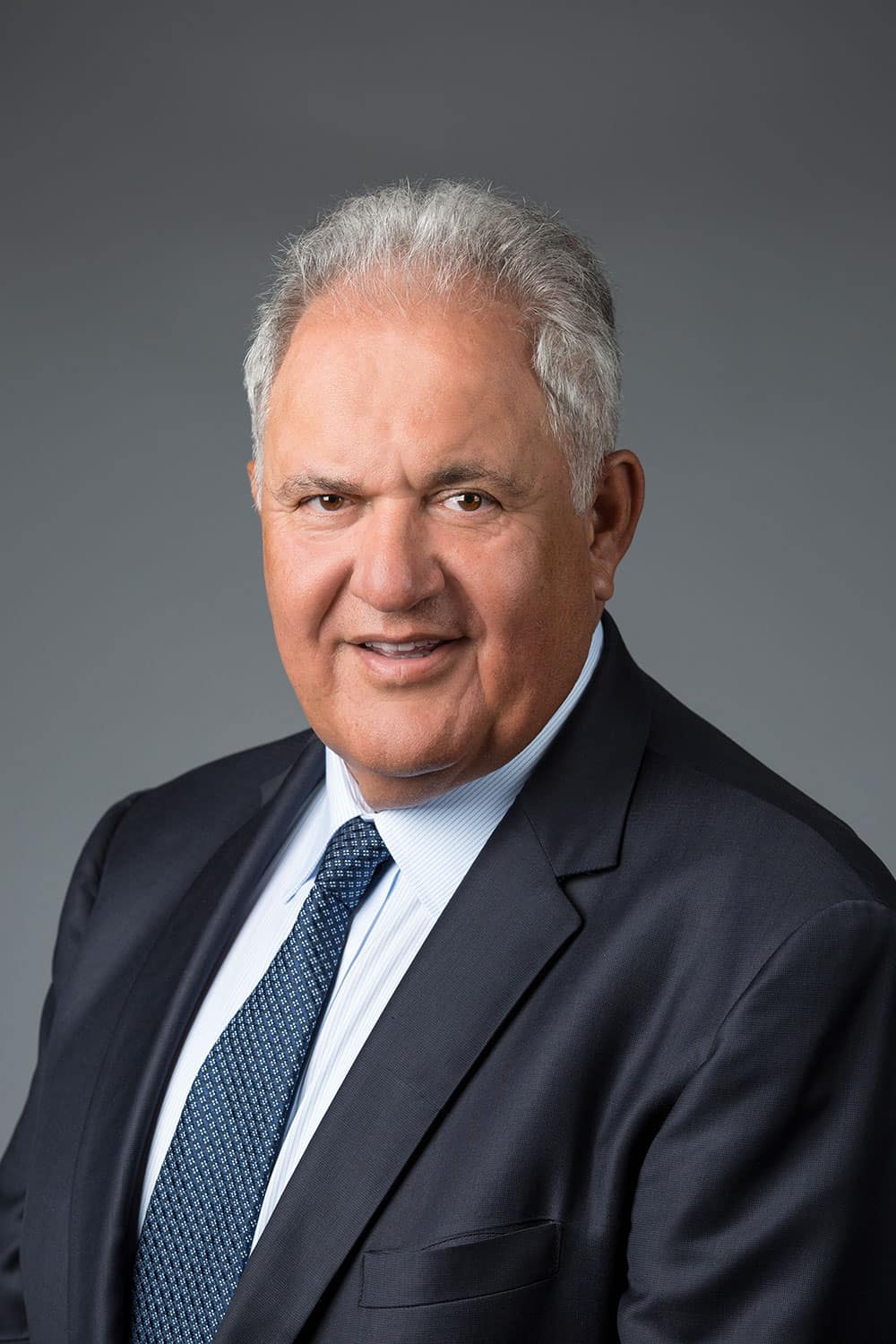 Mori Hosseini
Chairman of the Board
January 12, 2022
Dear Fellow Eagles,
As we witnessed when Embry-Riddle Aeronautical University alumni Jared Isaacman ('11) and Chris Sembrowski ('07) soared into space on the Inspiration4 mission, there is no limit to how high our graduates can rise. This year and always, thank you for supporting our shared successes:
Academic Excellence Comes First. Embry-Riddle's online undergraduate degree programs were named No. 1 in the nation and Best for Vets by U.S. News & World Report. Our residential campuses ranked in the top 10 in five categories, including Best Undergraduate Aerospace / Aeronautical / Astronautical Engineering Programs and Most Innovative.
Enrollment Remains Robust. Embry-Riddle serves more than 33,500 students around the world and demand for our outstanding programs remains very strong. From Daytona Beach, Florida to Prescott, Arizona, and from Singapore to Brazil, we deliver on our mission of excellence in education.
We Balance Stability and Growth. Responsible stewardship and a superior credit rating have allowed us to add programs, faculty, staff and resources to support student success. Campus improvements include upgrades to flight operations, a wind tunnel and a student union at the Prescott Campus and a wellness center at the Daytona Beach Campus.
We Advance Commercial Space. As commercial space business evolves, our students in our space-related degree programs are advancing the industry well beyond our campus. Embry-Riddle students are set to make history by sending a camera ("EagleCam") to the Moon to capture the first third-person shots of a lunar landing next spring.
Research Expenditures. Dr. Butler reports that 2021 was "a record year for research and innovation." We create high-paying jobs, strengthen the economy, provide invaluable internships and welcome alumni back to work for our resident companies. Our Research Park keeps expanding as businesses "start, grow and stay."
Centers of Excellence Boost Our Influence. We are creating multidisciplinary centers of excellence that leverage Embry-Riddle's expertise. Former National Transportation Safety Board Chair Robert Sumwalt will head the new Center for Aviation and Aerospace Safety at Embry-Riddle. The Center for Aerospace Resilience has attracted more than $6 million in external funding.
Generosity Takes Flight. Trustee Jim Henderson and Carole Henderson added $1 million to an endowed business scholarship. A $500,000 gift from trustee Chuck Duva, M.D. and Elizabeth Duva, Ph.D., kick-started a $5 million effort to elevate our Launch Your Venture competition, and a gift in excess of $4 million was added to a scholarship fund for Prescott students.
President Butler recently challenged us to keep moving forward in 2022 and beyond. You can help Eagles continue to soar with a donation to givingto.erau.edu/give. We are grateful for your support and wish you a happy, healthy new year.
Sincerely,
Mori Hosseini
Honorary Doctorate '13, MBA '82, BS '79
Chairman of the Board of Trustees
Chairman & CEO, ICI Homes