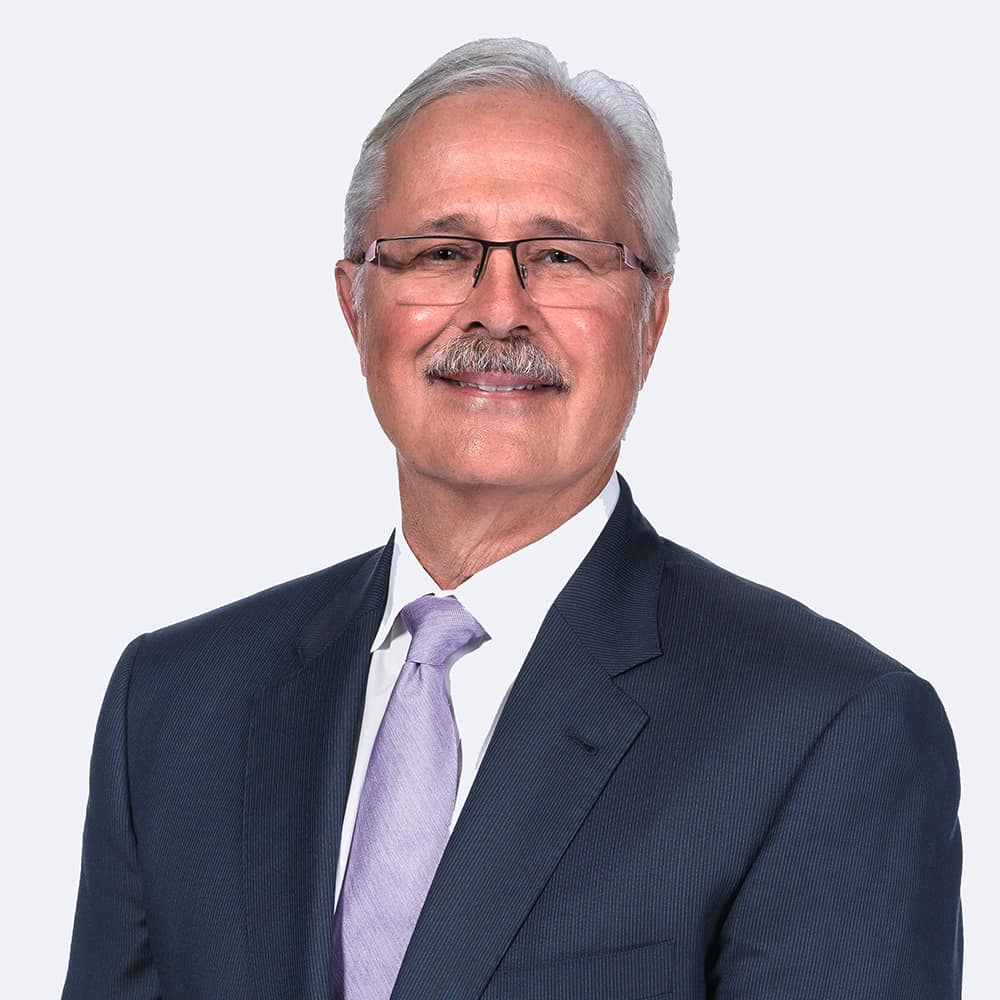 Dr. Charles Duva
Member since March 2014
Academic and Development Committees
Career Highlights
Charles "Chuck" Duva, M.D., is President and Chief Executive Officer of DuvaSawko, an emergency physician owned and operated coding, billing, accounts receivable, and practice management company. Headquartered in Ormond Beach, Florida, DuvaSawko works with emergency department practices across the United States.
Before co-founding DuvaSawko, Duva practiced emergency medicine for 20 years. He also served as Vice President and co-founder of Fish Memorial Hospital in DeLand, Florida, helping the hospital attain healthy profits. Injuries from a life-threatening motorcycle accident prevented him from continuing to practice emergency medicine, so he shifted his focus to management, earning a graduate degree in medical management from Tulane University. In addition to his executive role with DuvaSawko, Duva is Chief Operating Officer of Emergency Medicine Professionals, P.A., which has maintained emergency department contracts in multiple Central Florida hospitals for over 35 years.
Duva is active in the Florida College of Emergency Physicians (FCEP) and has served as chair of FCEP's Medical Economics Committee. He also serves with distinction on the American College of Emergency Physicians Reimbursement Committee. In addition, Duva is Chief Executive Officer of PrimeCare Urgent Care Centers as well as Chief Executive Officer of Emergency Medicine Professionals, a physician staffing company with more than 100 providers staffing six hospitals and the Daytona International Speedway healthcare facilities located in the Daytona Beach region.
Meant to Be
Intrigued by the sights and sounds of a flight school located near his childhood home in Miami, it would be nearly a half-century later before Duva would cement his connection with Embry-Riddle Aeronautical University.
As a teenager in South Florida, Chuck wanted to learn to fly, but couldn't afford flight lessons. When he and his family moved to Daytona Beach, Florida, in 1964, he put aside his goal of becoming a pilot. As fate would have it, the then Embry-Riddle Aeronautical Institute followed him to Daytona Beach just one year later. Chuck went on to pursue a career in medicine, but continued to watch from the sidelines as the school flourished and became a world-class university.
Now a successful business and medical leader, he and his wife, Elizabeth "Beth" Duva, who holds a Ph.D. in holistic nutrition, solidified their relationship with Embry-Riddle in 2012 by establishing the first aerospace engineering fellowship to support doctoral students. For the Duvas, the $400,000 gift not only helps students reach the top level of their field, it's also an investment in their hometown.
"We're strong supporters of education and we really want to see our local community thrive," Duva said.
'You Can't Have Too Much Education'
The investment in higher education reflects the Duvas' own academic pursuits. "Based on just looking at both of us, you really can't have too much education," said Duva.
In addition to having a doctorate, Beth Duva is a registered nurse, holds bachelor's degrees in special education and sociology and a master's degree in teaching.
After completing a bachelor's degree in biology, Chuck Duva earned a Doctor of Medicine degree. As a medical doctor and fellow of the American College of Emergency Physicians, he practiced emergency medicine for 20 years until he was seriously injured in a motorcycle accident.
Transitioning to administration, he completed a graduate degree in medical management from Tulane University in 1997, and established DuvaSawko EM Billing & Management, a medical coding, billing, accounts receivable management, and software development company, with business partner William Sawko, M.D. The company employs about 235 people in Ormond Beach, Florida, and conducts business for doctors' practices in 11 states.
Leaving Their Mark
As education advocates with no children, Beth said she and Chuck often asked themselves what their legacy should be. "We said, 'Where would the need be? Where could we be helpful?' We talked about it for a long time and this was something we really wanted to do: contribute and give back," she said.
Over the last few years those conversations began to evolve beyond education, when Chuck and his business partner decided to support Embry-Riddle's emphasis on entrepreneurship. In 2016, DuvaSawko became a Nexus Partner with the John Mica Engineering and Aerospace Innovation Complex (MicaPlex) located in Embry-Riddle's Research Park in Daytona Beach.
The partnership enables his company, along with various partners, to foster and facilitate innovative business creation and incubation within Florida's booming research corridor. Together, the MicaPlex partners will influence, contribute and access the burgeoning businesses that will bring new tech enterprises to market.
"When it comes to the Research Park, I think the opportunities are limitless," Chuck said. "It will be a huge boon to the area when it begins to connect to key cities and businesses along the Interstate 4 innovation corridor and the Space Coast."
The Research Park is in a strategic position geographically and intellectually thanks to support from Embry-Riddle's brain trust and expanding capabilities. Students, faculty, and staff will also benefit from collaborative opportunities with partners and startup companies.
Among the first to join as a partner, DuvaSawko is a pioneer in business development at the Research Park. It's an exciting venture that continues to align with the Duvas' mission to make a positive impact in education — an industry that's captivated them almost as long as healthcare.