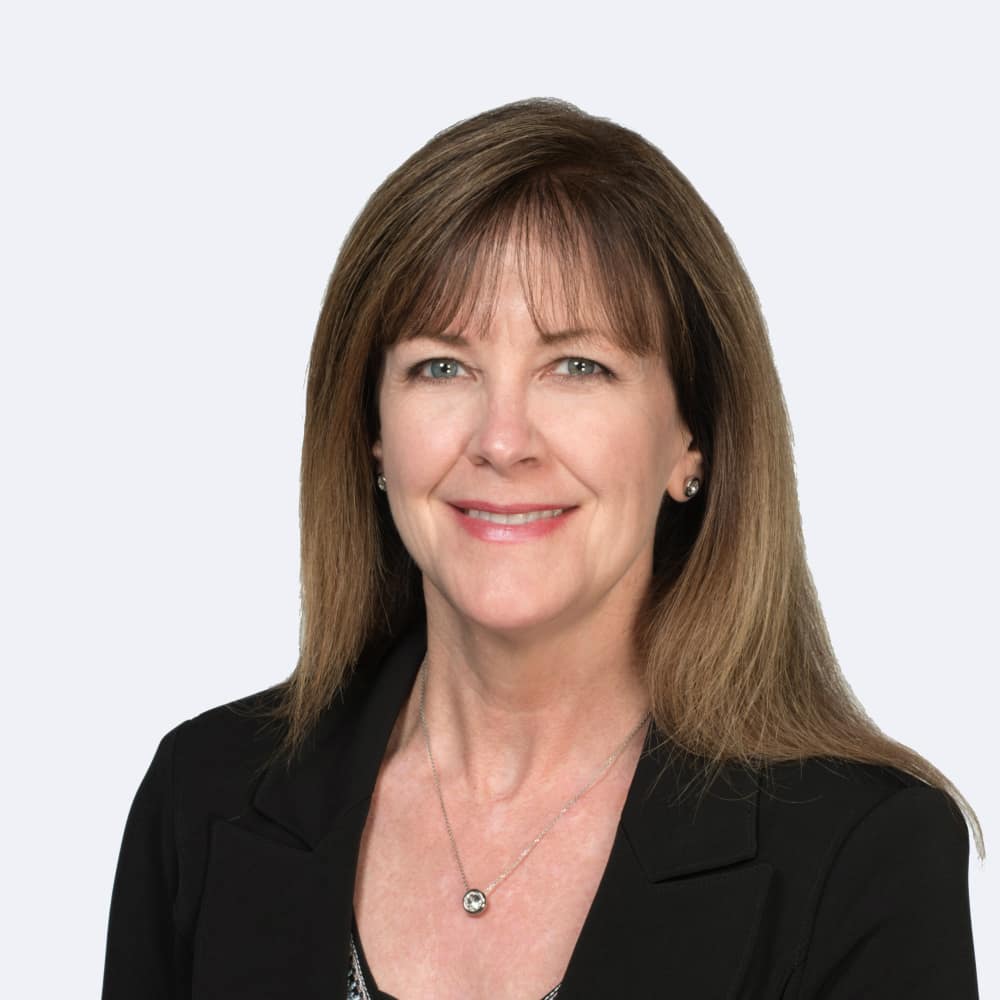 Career Highlights
"You're sitting there on the pad and you're looking up at the sky and you're thinking: I can't believe that I'm here. The engines light and you feel the vibration and then the liftoff and it hits you: I am actually going to space. This is what I have been waiting for my whole life. I remember my tears coming down, and they pooled in my ears…"
The child who loved looking up at the night sky with her father grew up to become a scientist and NASA astronaut. Dr. Janet Kavandi logged 33 days in space and 535 space orbits. In 2019, she became one of just 99 members of the United States Astronaut Hall of Fame at the Kennedy Visitor Center.
While at the Johnson Space Center, she served as a mission specialist on three space shuttle missions and served as NASA's Deputy Chief of the Astronaut Office, Director of Flight Crew Operations and Deputy Director of Health and Human Performance. In these roles, she was responsible for operations, training, safety and habitability of crews onboard space shuttles and the International Space Station.
After a 25-year career with NASA, Kavandi joined commercial space innovator, Sierra Nevada Corporation (SNC), as senior vice president for Space Systems.
In 2020, Kavandi was named to the board of the Smithsonian National Air and Space Museum.
Shaping Technologies for Commercial Space
At SNC, Kavandi oversees three business units: Space Technologies & Spacecraft, Space Exploration Systems and Propulsion & Environmental Systems. The global aerospace and security contractor is preparing for the first of six missions in which the company's Dream Chaser® spacecraft will service the International Space Station under contract to NASA.
In its 55-year history, SNC has delivered more than 4000 space systems, subsystems and components to customers worldwide and participated in more than 450 missions to space, including Mars.
All Systems Go for the Moon – and Mars?
From 2016 to 2019, Kavandi directed the NASA Glenn Research Center in Cleveland, where she was responsible for testing full-scale government and commercial spacecraft and the design and testing of DOD and commercial aircraft systems.
Under her leadership, the center developed the Service Module for Orion, a component provided by the European Space Agency. It will serve as part of the next human-rated spacecraft for NASA. Orion will one day enable human exploration of asteroids, the Moon and Mars, and may allow astronauts to retrieve crew or supplies from the ISS. A vehicle launch is scheduled for 2020.
NASA is also developing a platform, called Gateway, to be positioned in orbit around the moon as a stepping stone to Mars. Glenn will provide the first element of Gateway, the Power and Propulsion Element, with a projected launch in 2023.
Other aeronautics projects at Glenn include research on jet engine fuel optimization and noise reduction. The center is also developing a hybrid-electric aircraft that would decrease the need for carbon-burning engines, lowering harmful emissions at altitude to reduce pollution.
Engineering a Career Move – to Space
Dr. Kavandi earned degrees in chemistry from Missouri Southern State University and Missouri University of Science and Technology. Early in her career, she worked as a Boeing engineer in Seattle, where she focused on power system technologies for defense systems. While still at Boeing, she earned a Ph.D. in analytical chemistry from the University of Washington. "Just before I went back to school for my Ph.D., I started applying to the astronaut program, knowing that I wasn't qualified yet but letting them know that I was working on it."
In pursuing her doctorate in analytical chemistry, she developed a pressure-indicating coating that provides continuous pressure maps of aerodynamic test models in wind tunnels. Her work resulted in two patents.
Accolades and Advocacy
Her honors include a Presidential Rank Award, two NASA Outstanding Leadership Medals, two NASA Exceptional Service Medals, and three Spaceflight Medals.
"Don't get overwhelmed. Don't give up," she tells young people as a STEM education advocate. "When I was little, I wanted to be an astronaut. I never thought I couldn't do it. It takes a mental fortitude to believe that you can do this. You just can't give up."