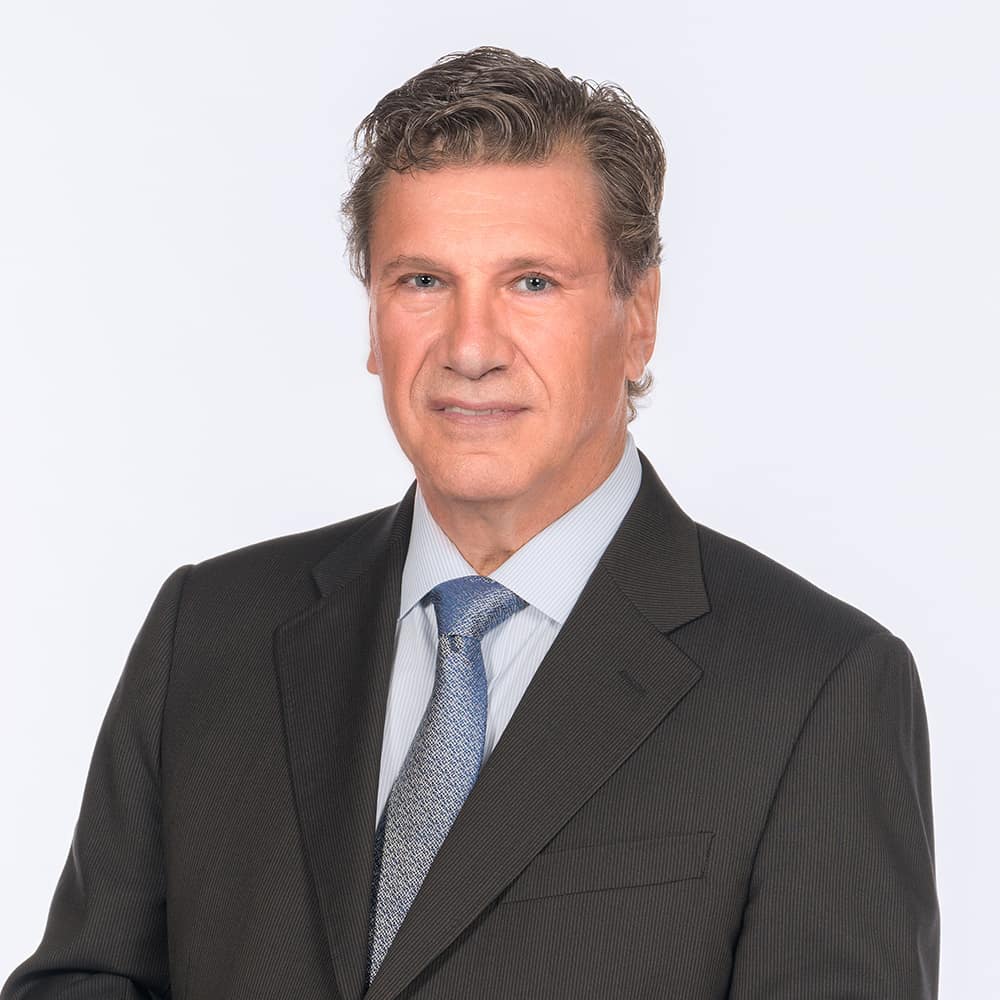 John Amore ('72, DB)
Member since 2010
Chair, Investment Committee
Audit and Finance Committees
Career Highlights
John Amore's tenure with Zurich Insurance began in 1992, leading to his appointment as a member of the Group Executive Committee in Switzerland and CEO of the North America division by 2001. Advancing to the position of Zurich's CEO of Global General Insurance in 2004, he retained this leadership role until his retirement in December 2010.
Amore serves as director on the Boards of Everest Re Group Inc., a multi-national insurance and reinsurance company, as well as the W.F. Casey Foundation, a not-for-profit supporting foster care for the children of New York. Additionally, Amore is an Overseer Emeritus of the Board of Overseers for the School of Risk Management, Insurance and Actuarial Science at St. John's University in New York.
Amore holds an M.B.A. degree in Finance from New York University. He earned a bachelor's degree in AviationManagement from Embry-Riddle Aeronautical University in 1972.
Coming Back to ERAU
Amore earned his private pilot's license and was a U.S. Army helicopter pilot in Vietnam before even enrolling at Embry-Riddle's Daytona Beach Campus in the 1970s. But it wasn't his love of aviation that reconnected him decades later with his alma mater.

"Insurance brought us back together," he said.

Several years ago, Amore, who was a top executive at Zurich Financial Services, was in Daytona Beach, Florida, visiting Brown & Brown Insurance, an agent for Zurich. Aware of Amore's local roots, Brown & Brown's executive team arranged for a campus visit and Amore found a university transformed.

In the early 1970s, campus facilities were sparse and many students were military veterans, Amore recalled. The campus' first brick-and-mortar buildings, known as the Lindbergh Center, or "Alphabet Soup," had recently opened with state-of-the-art classrooms (which were demolished in 2012), but other buildings weren't quite so modern.

"When I was a student, I went to the library and found it was in a trailer," he said with a laugh. "Nonetheless, the spirit of the school and the camaraderie were great."
An Embracing Environment
At a time when veterans of the Vietnam War were not always well received at college campuses in the United States, Amore found an embracing community of students, faculty, and staff at Embry-Riddle that helped shape his positive college experience. Surrounded by other veterans, Amore said Embry-Riddle became the perfect place for him to transition from military to academic life. "I have very fond memories of my time here. Having that kind of group around me helped me really adapt to civilian life and I'm grateful for that," he said. "I really believe if I hadn't come here, I'd have had much less academic success."

After graduation, Amore pursued a job in airport management, but aviation jobs were few. "So I went into the insurance industry," said Amore, who retired at the end of 2010 as Chief Executive Officer of Global General Insurance for Zurich Financial Services. "I was able to have a great career."

Over the years, as he moved up the executive ladder and raised three sons with his late wife, he was not regularly engaged with the university until he was elected to the Embry-Riddle Board in March 2010.

"I love being on campus and working with Embry-Riddle through the Board because it keeps me connected to the aviation industry that I was separated from for a couple of decades of my life," he said. "It's also a great way to give back."
Supporting a Flourishing University
Amore, who holds an M.B.A. degree in Finance from New York University, established the Amore Family Endowed Scholarship in 2011, which assists Embry-Riddle students with financial need, specifically students originating from New York.
"You really get the satisfaction of knowing and benefiting a particular person," said Amore, who each year takes the time to meet his scholarship recipients. "It really has been a very rewarding experience."
"It's been exciting to see the university flourish in recent years," he said, "and it's gratifying to be involved in its forward motion." The university continues to have an active military theme, with award-winning ROTC programming, and has diversified its reputation for providing superior flight training by growing in stature as an engineering university.
As the aviation industry continues to indicate more growth in the coming years, Amore said Embry-Riddle has the opportunity to leverage its expertise in international markets, such as Asia, South America, and Africa.
"It's positioning itself to play a leadership role globally in aviation education," he said. "I'm proud to see all the research going on and I'm proud of Embry-Riddle's financial stability and growth."