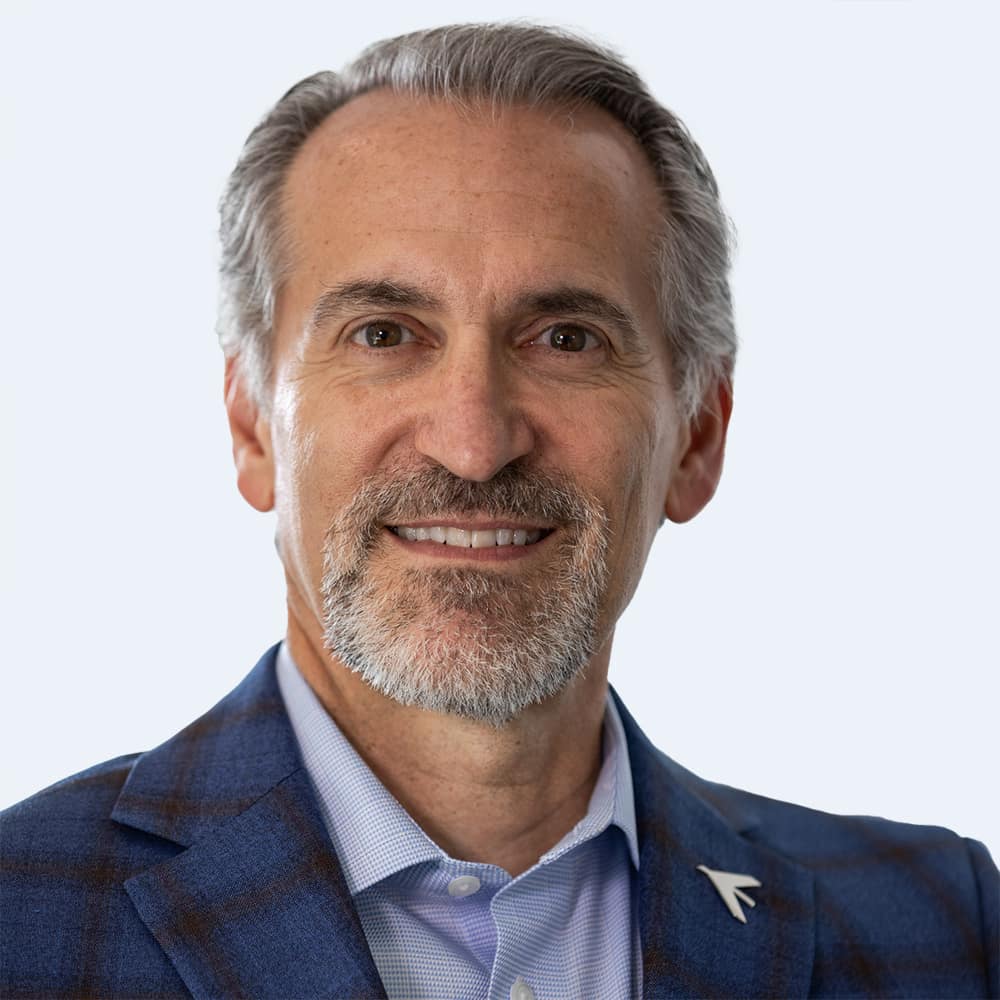 Career Highlights
Michael Amalfitano is President and CEO of Embraer Executive Jets and a voting member of the Embraer SA Executive Leadership Management Board. Embraer produces an industry-leading portfolio, including the Phenom 100EV, the most complete entry-level business jet, the Phenom 300E, the best-selling light jet for nine years in a row, and the Praetor 500 and Praetor 600, the world's most disruptive and technologically advanced midsize and super-midsize business jets.
He leads the company's global enterprise and is responsible for annual revenues exceeding $1.5 billion, an active fleet of more than 1,500 aircraft and service to more than 940 customers worldwide.
As an aviation executive with more than four decades of experience, Amalfitano's leadership expertise encompasses financial management, corporate governance, strategic planning, global sales origination, product development, market strategy, portfolio management, marketing, communications, aircraft valuation, asset management, aircraft leasing and business aviation financing.
Before joining Embraer, Amalfitano served as Executive Vice President, Senior Managing Director of Business Aviation at Stonebriar Commercial Finance. He was also Managing Director and Executive Head of Global Corporate Aircraft Finance at Bank of America Merrill Lynch for more than 22 years, following a decade-long tenure in sales management at GE Capital.
Amalfitano earned a B.A. in Economics and a Master's in Financial Management from Fairfield University in Connecticut.
A Vision of Greener Skies
As CEO for a private aviation organization that serves the world, Amalfitano is at the forefront of leaders working toward producing less waste, achieving zero emissions and balancing sustainability with connectivity and performance.
Embraer was one of the first aviation companies to comply with ISO 14001, the international standard for designing and implementing an environmental management system. Under his leadership, the company simplified production processes, improved waste management, incorporated recycling and upcycling, and increased the use of sustainable aviation fuel (SAF). Embraer continues to move toward carbon-neutral operations and products that are clean and efficient throughout their lifecycles.
This commitment to greener skies requires Amalfitano to track technological evolution, ranging from more efficient engines and aerodynamic solutions — such as full fly-by-wire — to the use of recyclable "tree of life" materials and alternate energy sources, such as electrification, hybrid, and hydrogen. Amalfitano also stays apprised of advances in avionics including the integration of ADS-B, RNP SAAR (Automatic Dependent Surveillance Broadcast, Required Navigation Performance Special Aircraft Authorization Required).
Informing the Future of Aviation
Amalfitano is a respected thought leader who shapes policy and direction through articles for aviation publications and frequent participation in conferences as a speaker and panelist. He provides insight into the development of new aircraft from a comprehensive perspective that encompasses mission flexibility, aircraft reliability and residual value retention, as well as performance, technology, comfort, and support. He is also actively engaged in the advanced air mobility (AAM) ecosystem helping to create tomorrow's future of air travel – mobility reimagined.
He is the 2022 chair of the board for the General Aviation Manufacturers Association (GAMA), the voice of the global business and general aviation industry since 1970. He is also on the board of the National Business Aviation Association (NBAA), serving on the NBAA advisory council, audit committee, joint task force committee and leadership council. As a member of the International Aircraft Dealers Association, he serves as the OEM President on the board of directors.
A Shared Mission to Advance Aviation
"At Embraer, I am dedicated to nurturing the passion of our employees, creating innovative products & service solutions, achieving operational excellence and driving sustainable growth and profitability, to deliver the ultimate customer experience in business aviation" says Amalfitano. "The values of my company and this university are very much aligned. As a trustee, I can encourage and support that passion for aviation even sooner. I will help Embry-Riddle shape a diverse workforce prepared to ensure safety, quality, efficiency and an environmentally responsible future for air travel."