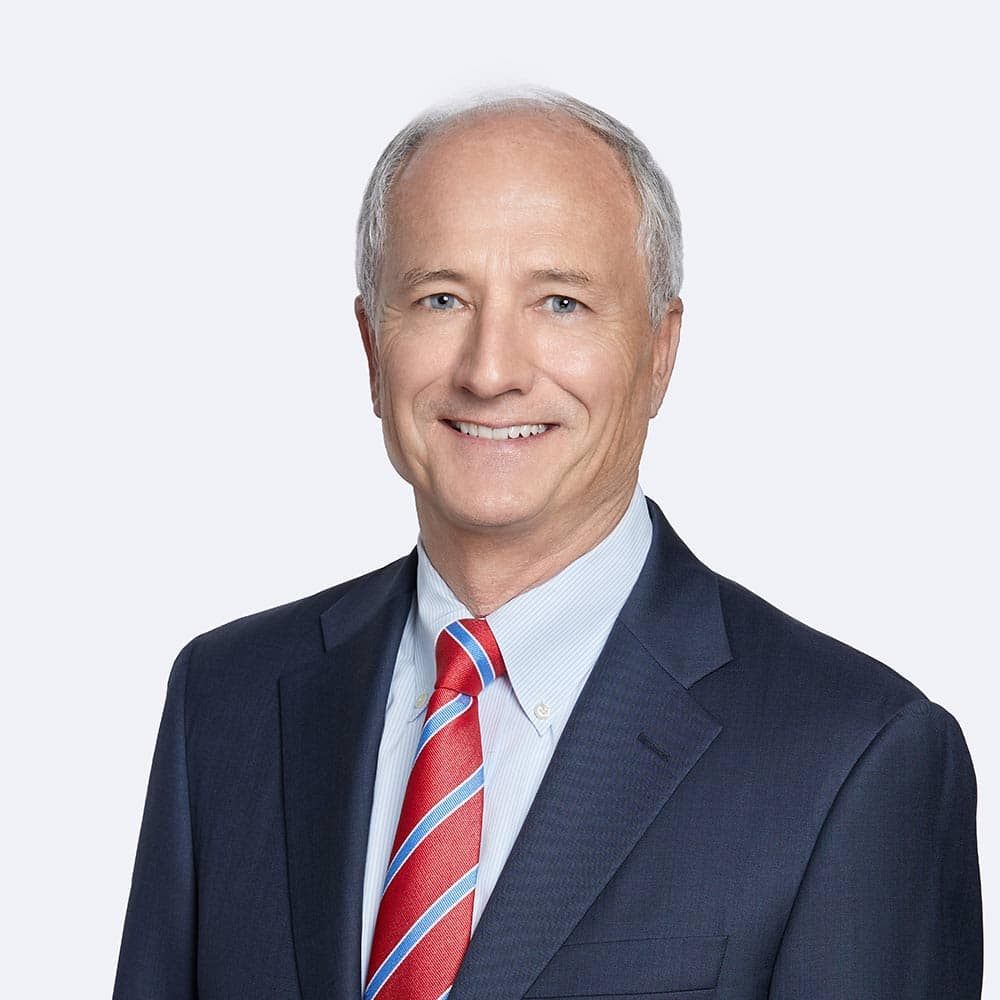 Neal Keating
Member since March 2019
Chair, Development Committee
Audit and Investment Committees
Career Highlights
Neal J. Keating has served as a senior executive with Rockwell Collins, Hughes Supply and GKN Aerospace. Most recently, he served as Chairman. President and Chief Executive Officer of Kaman Corporation, an aerospace company with an impressive history of aviation firsts. Keating lead combined businesses that enable global defense and commercial aerospace industries to meet mission-critical challenges. Over his 13 years of senior leadership, Keating significantly restructuring Kaman's portfolio of engineered products serving aerospace and defense and the industrial and medical markets. During his tenure as Kaman's CEO, annual revenue more than doubled.
Prior to joining Kaman in 2007, he was Chief Operating Officer at Hughes Supply, a $5.4 billion industrial distributor and Chief Executive Officer for GKH Aerospace, a $1 billion aerospace subsidiary of GKN Plc. He served in increasingly senior positions at Rockwell International from 1978 to 2002, ultimately serving as Executive Vice President and Chief Operating Officer for Rockwell Collins, Commercial Systems. In 2020, he retired from Kaman Corp., but continues to serve as executive chair through 2021 and plans to retire from the board of directors after the Kaman annual shareholders meeting in 2021.
He also serves on the boards of the Barnes Group Inc., Hubbell, Inc. and Avon Old Farms School in Connecticut. He has served as chairman of the MAPI board of trustees is on the Board of Governors of the Aerospace Industry Association.
Keating earned a bachelor's degree in electrical engineering from the University of Illinois and his MBA from the University of Chicago.
Marathoner on a Mission
Keating combines a mental toughness and compassionate commitment to military families. Since 2001, he has put his hobby of running in service to those who served. He made helping military families part of his personal mission after working in the United Kingdom on a helicopter project for the United States Marine Corp.
He likes the discipline of running and the time it gives him to focus and has run in triathlons and marathons – including three Boston Marathons. In 2011, he ran the Boston Marathon despite an injury that sent him to medical tents at least four times but did not deter him from crossing the finish line in four hours and five minutes.
He continues to use his participation in races to raise scholarship money for the families of fallen heroes through the Injured Marine Semper Fi Fund, the Marine Corps Law Enforcement Foundation and the Navy SEAL Legacy Foundation.