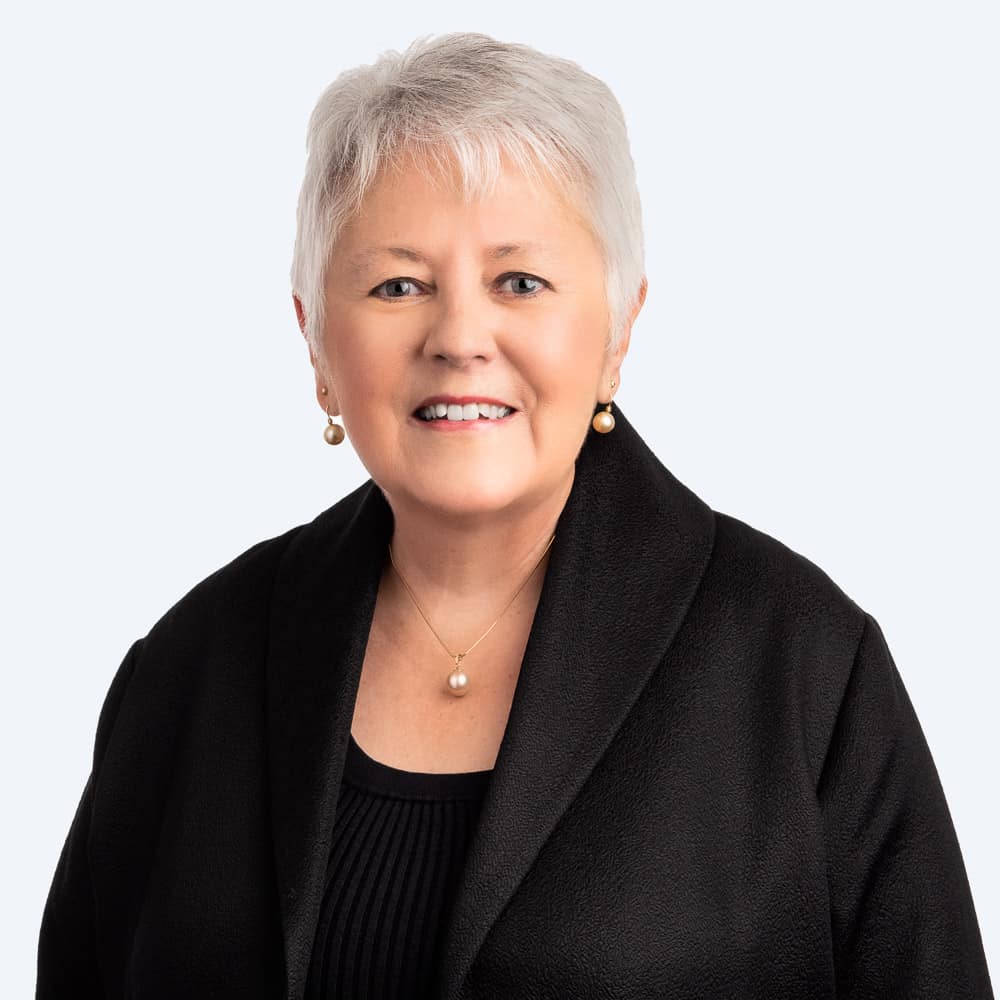 Career Highlights
The daughter of an immigrant father and the first child in her family to attend college, Dr. Sally Mason went on to become a cellular and developmental biologist. She ultimately served as the Provost of Purdue University (2001-2007) and the 20th President of the University of Iowa (2007-2015). She retired as President Emerita with the University of Iowa's (UI) Department of Biology.
Dr. Mason earned her B.A. degree in zoology from the University of Kentucky and her M.S. degree from Purdue University. Her Ph.D. degree in cellular, molecular and developmental biology was awarded by the University of Arizona. Her academic training included two postdoctoral research years at Indiana University. She then joined the biosciences faculty at the University of Kansas, where she received awards for outstanding advising and teaching and a prestigious Kemper Fellowship for Teaching Excellence.
She then held leadership roles at KU, serving as acting chair of the Department of Physiology and Cell Biology and Associate Dean in the College of Liberal Arts and Sciences before being appointed Dean of that college.
Sustainability and Student Success
As UI President, her many accomplishments included rebuilding after catastrophic flooding in 2008; renewing an arts campus for the 21st century; and overseeing construction of a state-of-the-art children's hospital, a biomedical discovery research center, and the first new residence hall since 1968.
During her eight years as UI's President, Dr. Mason helped raise an unprecedented $1.7 billion in private funds through the "For Iowa. For Evermore." campaign.
Dr. Mason spearheaded a university-wide initiative to make sustainability a priority. Under her leadership, UI successfully met economic challenges through careful planning, strategic prioritization and increased efficiency. She further established a student success initiative that drove increased enrollment and student retention rates as well as collaborations with Iowa's community colleges to better serve students throughout the state through on-site and distance-learning programs.
A Go-To Expert for Higher Education Issues
Dr. Mason is a Senior Fellow and Executive Search Consultant who advises on higher education issues for the Association of Governing Boards of Universities and Colleges (AGB) as well as the American Association for the Advancement of Science (AAAS) – the world's largest general scientific society.
She has more than 30 years of administrative experience at American Association of Universities research institutions and has directed the successful hiring of many academic leaders who have gone on to advance institutions from North Carolina and Florida to California, Michigan and Mississippi.
Dr. Mason served two terms as a presidential appointee to the National Medal of Science Committee, including a term as chair. Initially appointed to the committee in 2006 by President George W. Bush, she was reappointed by President Barack Obama in 2008. She has further served as chair of the Advisory Committee to the National Science Foundation Directorate for Education and Human Resources and as chair of a review panel convened by the AAAS – publisher of the Science family of journals – focused on the NSF Science and Technology Centers Program.
She has held myriad leadership positions in higher education and national organizations. She was president of the Council of Colleges of Arts and Sciences; chair of the Board of Directors of the Association of Public and Land-grant Universities; chair of the Big Ten Council of Presidents and Chancellors; member of the Board of Trustees of the Universities Research Association; and many others.