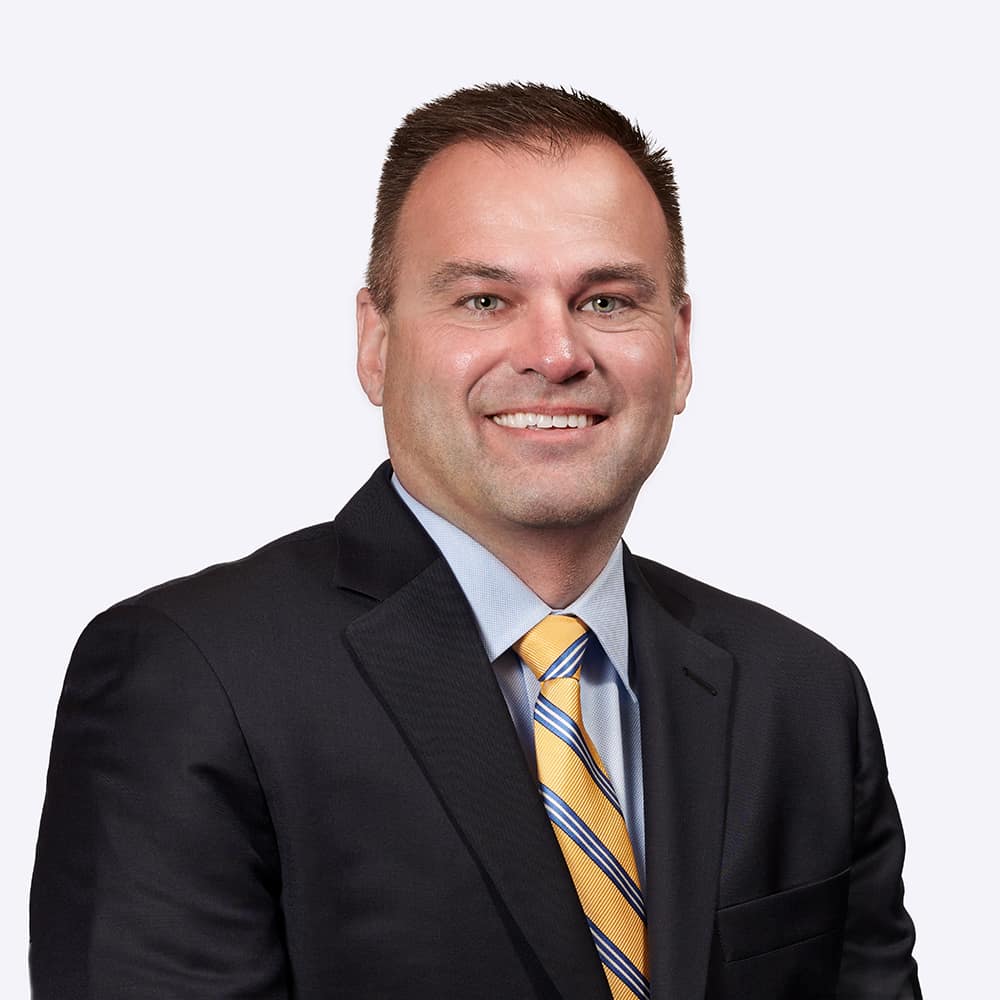 Career Highlights
Steve Nordlund's aviation career encompasses work for Insitu, IBM, Embry-Riddle and Boeing. He is currently vice president and general manager of Air Dominance, one of four key divisions of Boeing Defense, Space & Security. His leadership responsibilities include classified programs; the F/A-18, F-15, T-7, MQ-25 and MQ-28 programs; and the Phantom Works portfolio, including the Virtual Warfare Centers. He also serves as senior site executive for the St. Louis region.
Creating a New Mobility Ecosystem
For Boeing, Nordlund launched and led Boeing NeXt, a business division dedicated to building a safe, sustainable and seamless future mobility ecosystem, ranging from electric air taxis to high-speed transport. This team developed Boeing's approach to commercial mobility and next-generation airspace management and global airspace integration, working with regulatory agencies and industry partners to ensure a future where autonomous and piloted air vehicles safely coexist. He oversaw the development of Boeing's next-generation mobility platforms, including cargo and passenger air vehicles and launched two Boeing joint ventures, Wisk and SkyGrid.
Strategizing the Future of Aerospace and Defense
Prior to leading Boeing NeXt, Nordlund served as founder and vice president of Boeing HorizonX, a strategy organization that experiments with solutions and business models for disruptive aerospace applications, leveraging nontraditional partnerships and the HorizonX Ventures fund that invests in strategic early-stage startups. Prior to launching HorizonX, Nordlund led Strategy for Boeing Defense, Space & Security and was a member of its leadership team.
Since joining Boeing in 2009, Nordlund has held business development, business line and strategy leadership positions across the enterprise, including his role as vice president of Autonomous Systems for Boeing Defense, Space & Security. He previously was the director of Business Intelligence and New Business Opportunities for the Business Development and Strategic Integration group in Boeing Commercial Airplanes. He also led Business Development activities for multiple military aircraft programs.
Before launching his career with Boeing, his operational and market development experience includes an early role in launching Insitu, Inc. and shaping the market for the ScanEagle and Integrator unmanned aerial systems and capturing the U.S. Navy's RQ-21 program of record.
Returning to His ERAU Roots
From 1990-1998, he served as chief information officer at Embry-Riddle. He earned his bachelor's of science degree in aviation management from Embry-Riddle and his MBA from the University of Florida. He is a licensed pilot.
An Industry Influencer
Nordlund is chairman of the Board of Directors of SparkCognition, an artificial intelligence and machine learning technology leader based in Austin, Texas. He also serves on the Board of Directors for the Association for Unmanned Vehicles Systems International (AUVSI). He is also on the Board of Trustees of Whitfield, a private independent school in St. Louis, Missouri, and volunteers for nonprofit educational organizations.