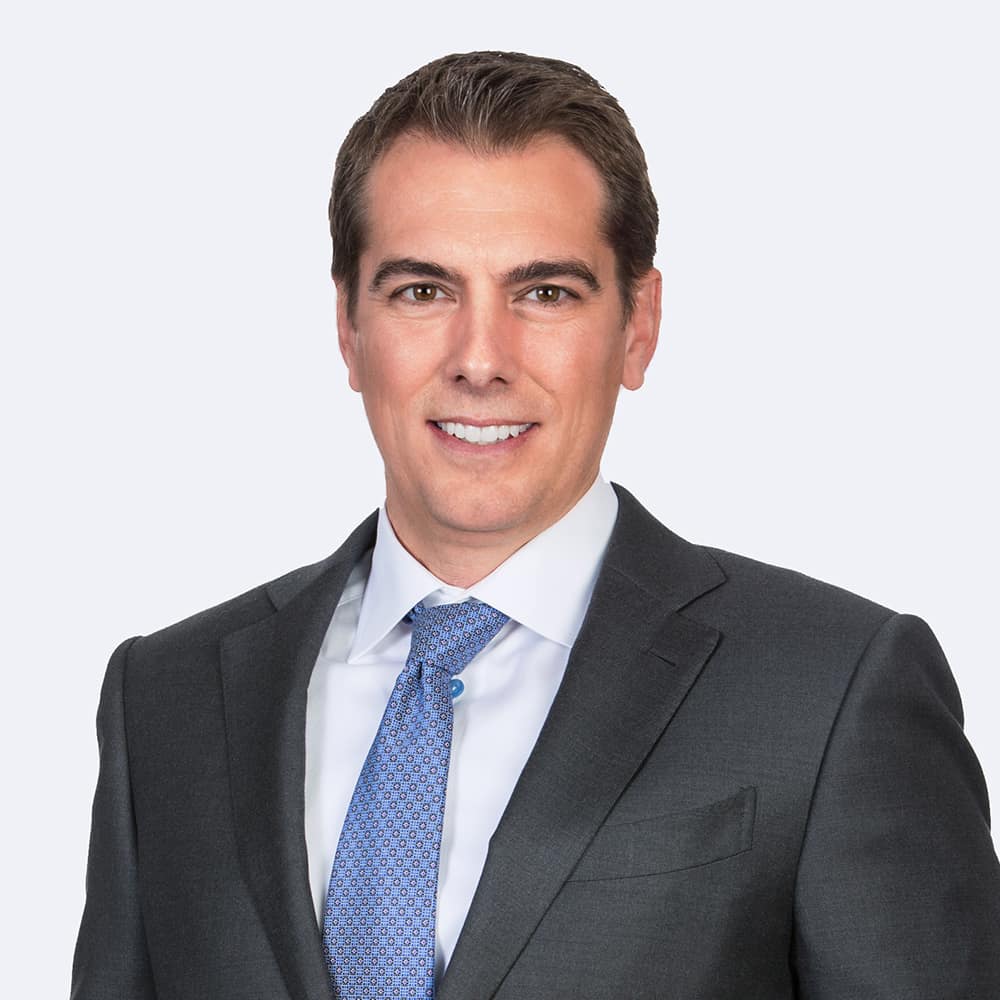 Zane Rowe ('91, DB)
Member since 2010
Secretary, Board of Trustees
Chair, Audit Committee
Business Partnership, Committee on Trustees, Executive, and Finance Committees
Career Highlights
Zane Rowe ('91, DB) was elected to the Embry-Riddle Board of Trustees in 2010. He is Secretary of the Board of Trustees and a member of the Committee on Trustees. Rowe also is the Chairman of the Audit Committee and a member of the Business Partnership, Executive, and Finance committees.
Growing up in Cape Town, South Africa, Rowe took flying lessons and dreamed of attending Embry-Riddle Aeronautical University and pursuing a career in aviation business. His dream came true when his family immigrated to the United States in the mid-1980s.
Rowe graduated from Embry-Riddle's Daytona Beach, Florida, campus in 1991 with a bachelor's degree in Aviation Business Administration, followed by an MBA in Finance from San Diego State University in California. He then returned to Embry-Riddle to teach economics and business.
As a follow-up to his academic pursuits, Rowe transitioned to build a highly successful career in aviation finance, first at Continental Airlines, where he rose to Executive Vice President and Chief Financial Officer, then as CFO of United Continental Holdings Inc. when Continental merged with United Airlines. In 2009, Institutional Investor magazine named Rowe one of the top two CFOs in the airline industry and Treasury & Risk magazine named him one of corporate America's outstanding finance executives under the age of 40.
"For me personally, I got into the airlines and aviation when I looked at globalization and how airlines and aviation brought the world together," he said. "Having spent 19 years in the airline business, I had a lot of technology responsibilities and decided to make a change to include technology in my broader career."
That mid-career switch landed him the position of Vice President of North American Sales with high-tech giant Apple Inc., the world's largest information technology company (by total assets).
Rowe then moved on to become Executive Vice President and CFO of EMC, which was acquired by Dell Inc. in 2016, resulting in the biggest technology merger in history. As part of that merger, Rowe assumed the role of CFO and Executive Vice President of VMware, a strategically aligned businesses within the Dell Technologies family of businesses and a global leader in cloud infrastructure and digital workspace technology. In his VMware role, Rowe is responsible for the company's overall finance and accounting functions, as well as business operations, investor relations and strategic sourcing. Rowe also leads the Real Estate and Workplace organization, which manages over 100 VMware sites worldwide.
"Embry-Riddle opened a number of doors for me, my interest in technology being one of them, and that's what led me to VMware and working on dynamic transformations for the future," he said. "I've always loved the element of change and Embry-Riddle embodies that. You meet our students and see how excited they are to learn their craft, improve it, and change the world for the better. Their passion inspires me."
Rowe said he has never met anyone from another university who displays the same exuberant spirit of innovation and enthusiasm. "If you want to go to a school whose alumni are energetic and really focused in their field, Embry-Riddle is it."
To give back to Embry-Riddle, Rowe joined the university's Board of Trustees in 2010. He established the Rowe Endowed Scholarship for business students.
Rowe sees Embry-Riddle's future as bright. "The university has done a great job positioning itself for a number of outcomes in aviation and aerospace. With exceptional faculty and cutting-edge labs, our prospects for continued growth in academics and research are simply limitless," he said.
He also expects that the university will become more successful in growing its global presence through more engagement with the alumni base. As Rowe sees it, Embry-Riddle graduates are leaders in a wide range of industries around the globe and have valuable expertise to share with current and future students.
Rowe looks forward to continuing to contribute to the university's momentum. "Having the privilege to participate in the university as a student, instructor, and trustee, I've witnessed Embry-Riddle growing stronger every year, developing the campuses and expanding the roster of degree programs. As an institution, we're doing so well with program and career diversification that our students aren't pigeonholed in any way. I couldn't feel more proud that I might have had a small role in helping shape that success."